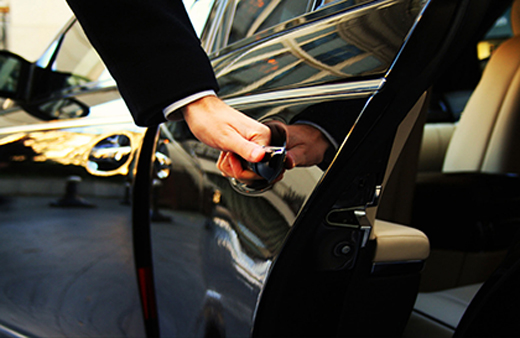 No. of passenger
Vehicle Type
Maximum Baggage Capacity
Pickup/Drop off (Vice versa)
Rate
01 – 02
Luxury Sedan (Mercedes S Class or Similar)
2 Suitcases + 01 Cabin Bag
KLIA/KLI2
City Centre Hotel
MYR 300 Per Way
01 – 02
Sedan (Nissan Almera or Similar)
2 Suitcases + 01 Cabin Bag
KLIA/KLIA2
City Centre Hotel
MYR 180 Per Way
03 - 04
MPV (Nissan Grand Livina or Similar)
3 -4 Suitcase + 02 Cabin Bags
KLIA/KLIA2
City Centre Hotel
MYR 220 Per Way
05 – 07 Pax
Van (Toyota Hi-Ace)
4 - 5 Suitcase + 02 Cabin Bags
KLIA/KLIA2
City Centre Hotel
MYR 250 Per Way
Sharing Transfer
Car / Van
01 Suit case + 01Cabin Bag
KLIA/KLIA2
City Centre Hotel
MYR 80 Per Person
Per Way (Minimum
02 Pax required)
***50% surcharge applies for transfer between 2200 hrs – 0700 hrs
General Information & Conditions
Mentioned price is for private transfer. Sharing transfer cost given separately.
Kindly reserve your transfer at least 48 hours before arrival, with your name, number of persons, flight details, date & time.
Reservation can be made by writing to us at: travel@mymeetingpartner.com
Full payment has to be made upon reservation or confirmation of tour
If you wish to cancel the booking once it has been confirmed, a cancellation charge will be imposed accordingly
More than 24 hours – 50% of the cost
Less than 24 hours – No refund
Maximum waiting time at the airport after flight touchdown is 75 minutes.
Passengers are highly recommended to purchase travel insurance on your own to protect travel plans
We are not responsible for any articles lost by passenger during the transfer.
Airport Transfer FAQs answered
There are two main passenger airports in Kuala Lumpur, Kuala Lumpur International Airport (KUL) and Subang Airport (SZB). KUL (KLIA1 and KLIA2) at Sepang is 55km south of the city and SZB at Subang is 25km west of the city. Below questions includes information for both airports [KUL at Sepang and SZB at Subang] and both terminals at KUL.

Q16 KLIA1 / KUL
Q17 KLIA2 / KUL [this replaces LCCT from May 2014]
Q18 Subang / SZB

1. Can travel between KLIA1 and KLIA2?
Both terminals are connected by KLIA Express and KLIA Transit.

2. There are trains go from KLIA1, but ended up at KLIA2. Can take a train to KL Sentral directly?
Yes. KLIA2 in on the same train route as KLIA1. You can get the KLIA Express and KLIA Transit. KLIA Express starts from KLIA2, stops at KLIA1 and then runs without stopping to KL Sentral. whilt KLIA Transit starts from KLIA2, stops at KLIA1 and three other stops (Salak Tinggi, Putrajaya, Bandar Tasik Selatan), then on to and terminates at KL Sentral.

3. How long will it take to get from KLIA1 / KLIA2 to the hotels in the city?
It depends on the traffic and where exactly you are staying. Most transits from KUL (KLIA1 / KLIA2) airport to Kuala Lumpur areas like Bukit Bintang or KLCC will generally take around 40-60 minutes, slightly longer at peak times of the day. Subang Airport is closer to the city, but try to allow one hour for traveling time.

It is generally faster to get a taxi door too door but some prefer to travel on the KLIA Express train and change to a cab at KL Sentral station as it can eliminate any risk of being stuck in road traffic.

4. I want to take the KLIA Express Train or Skybus to KL Sentral, can I walk to my hotel from there?
You can only walk if you staying at the Hilton or the Meridien which are part of the KL Sentral complex.

If you are staying in Bukit Bintang or KLCC areas of Kuala Lumpur then you need to take a taxi or the LRT / Monorail into the city, as KL Sentral is not in a popular tourist area. Buy a taxi coupon at the taxi coupon counters in KL Sentral. There is more information about the taxi, bus and train options later in this page.

5. How long should a traveller leave between flights?
A lot depends on which airlines you are flying with and from which terminal at KUL, or if it requires a transfer between KUL and SZB.

If you are flying in and out with Malaysia Airlines at KLIA1, then you can allow 1.5-2 hours, it is unlikely you will have to check in again for these flights.

If you are arriving in with Malaysia Airlines and out with another international full service carrier both at KLIA1, then allow 2-3 hours.

If you are arriving with Malaysia Airlines or a national carrier at KLIA1 and leaving with Air Asia or other low cost airlines at KLIA2 (or vice versa) then you should allow at least 3 hours.

If you are flying in to KUL (KLIA1 or KLIA2) and out of Subang (SZB) or vice versa, you should allow 4-5 hours. This time is, when necessary, to clear customs, collect bags, clear immigration, transfer to different terminal/airport and arrive at the check in desk before it closes.

6. Can a traveller leave luggage at KLIA1 / KLIA2?
Yes there is left luggage lockers and storage once you have cleared baggage reclaim and immigration at both KLIA1 and KLIA2.

7. Is there anything to do around the airport area?
No, there is nothing to visit within a 20-30 minute trip of the airport, just the normal shops and restaurants you find in airport terminals.

8. Are there any hotels near the airport ?
Yes. KLIA2 has the Air Asia Tune hotel, whilst over at KLIA1 there is the Concorde Inn KLIA1 and the 5* Sama Sama (previously was the Pan Pacific). Sama Sama adjoins the KLIA1 terminal building. Tune is a basic no frills hotel, whilst Concorde and Sama Sama have pools etc. All offer day rooms subject to availability.

There is also a 'transit' hotel within KLIA1 satellite building and KLIA2, called Sama Sama Express. This is only available to transit passengers who arrive and depart on flights at KLIA1 or KLIA2 and do not clear immigration or customs.

9. What is the difference between KLIA and KLIA2 at KUL?
If you think some of the bigger airports in the world like Heathrow it is made up of several terminals (T 1, 2, 3, 4 ,5) etc. All terminals at LHR are the same airport and have the same IATA airport code (LHR).

KLIA1 and KLIA2 are different terminals at KUL (Kuala Lumpur International Airport). The airport started life with just the one terminal, but as Air Asia grew rapidly, LCCT (or low cost carrier terminal) was hastily built as a temporary stop gap until the new terminal for the low cost carriers was completed as KLIA2.

Flying MH Malaysia Airlines, you will be arriving into KLIA1 (which is normally shown as Terminal M on tickets) at KUL, whilst Air Asia is a low cost carrier, so arrives into KLIA2 at KUL.

To sort of add to the confusion KLIA1 is split into 2 buildings, The main building and the satellite building is connected by the Aerotrain. The main building is where check in counters, immigration counters, baggage collection and ground transport are located. The satellite building is not an independent terminal, so if your flight arrives at the satellite building you'll have to proceed to the main building for arrival immigration, baggage collection etc. Wide bodied planes (747 / A380 / 777) from international destinations will arrive into the satellite building (Gates C), while domestic flights and short-haul international flights using narrow bodied planes (737) will arrive into the main building (Gates A / B / G / H).

10. Which airlines are arriving at or leaving from KLIA1/KLIA2/SZB?
Here is a list of some of the more popular airlines:

KUL KLIA1 - Malaysia Airlines and other full service airlines such as Emirates, Qatar, British Airways, Bangkok Airways, Etihad, and some low cost airlines such as Air India Express and of lately Malindo Air.

KUL KLIA2 - low cost airlines such as Air Asia, Tiger Airways, Cebu Pacific, Jetstar

SZB Subang Airport SZB - Berjaya Air, Firefly

Please check with your airline if in doubt.

11. Where do I check-in or transit?
If flying MH Malaysia Airlines from outside Malaysia and then transiting to a domestic or another international MH flight, your luggage will be checked through to your destination. Most of the time, you'll be issued boarding passes to your destination at your origin airport. If you don't have a boarding pass to your connecting flight, get one at the transfer desk. For international to domestic transfer (and vice-versa), you'll clear immigration at KLIA1. Your transfer may or may not involve a ride on the Aerotrain; check the departure board for your gate number, if it is Gate A/B/G/H it is at the main building, if it is Gate C it is at the satellite building. If for any reason you do miss your connecting flight, MH will ensure you get to your final destination.

If you are transiting between two international carriers at KLIA1 with an interlining agreement, and you have your boarding pass for your connecting flight and your luggage is check through to your destination, you can transfer directly at the satellite building. If you have booked your tickets separately and your luggage is checked to KUL, you'll have to take the Aerotrain to the main building, clear immigration, collect your bags and go to the check-in counter to check in for your next flight.

If you're transferring from a flight arriving into KLIA1 to a flight out of KLIA2, please leave sufficient time (at least 3-4 hours) to transit ... you'll need to clear immigration, collect your bags, catch the train to KLIA2, all of which will easily take an hour. Air Asia's check in counters close 1 hour before departure.

Should you decide to stay a night instead of doing the mad dash of the MH / AK flight change over, several accommodation options are available. The 5 star Sama Sama KLIA1 is a just a 10 min stroll from arrivals (connected to the main building). A cheaper option is Tune Hotel at KLIA2. Also available are the Concorde Inn (10 min bus ride from KLIA1) and a very reasonable B&B called Jawadene (20 mins cab ride).

For transferring between KLIA1/KLIA2 and SZB, you will need at least 4-5 hours. You'll have to clear immigration and collect your bags (1 hour), get a taxi to SZB (1 hour) and reach SZB in time for check in (2 hours).

12. KUL airport - KLIA1 terminal - how do I get to and from the terminal?
As KUL is 55 km away from the city centre, travel can take between 30-60 minutes depending on the time of day you travel or the mode of travel or even the route taken. There are a number of ways to travel to the city from KUL: taxi, train or bus.
13. Taxi
(Taxi KLIA to KL city centre outside rush hours: +/- 0h55m single trip)
(Taxi KLIA to KL city centre during rush hours: +/- 1h15m or longer single trip)

Travellers can choose from taxi and limo services offered by Airport Limo from KLIA to selected areas in Kuala Lumpur and Selangor.

There are 4 types of taxis or limos to choose from:
Type of Taxi / Limo
Model
Capacity
Budget taxi
Deawoo Tacuma

---

Proton Wira
3 to 4 passengers only

---

3 passengers only
Premier Limo
Renault Enviro

---

Mercedes E220
4 to 5 passengers only

---

4 passengers only
Super Luxury
Jaguar S-Type
3 passengers only
Budget taxi
Family Service
8 passengers only
Operated by Airport Limo (M) Sdn. Bhd. (Airport Limo), the taxi and limo services at KLIA operate through a coupon system that you purchase at Airport Limo counters at:
1. International Arrival Hall (just after Customs, before the public arrival area)
2. Domestic Arrival Hall (public area after Domestic Baggage Clearance)
3. Domestic Baggage Reclaim, Arrival Level

Metered Taxi
Available at level 1 and 3 of the Main Terminal Building, the metered taxis offers an alternative for travellers to get around.

Budget Taxi Fares
RM3.00 for the first 1 KM or first 3 minutes | RM0.10 for each consequent 115 metres or consequent 21 seconds
50% surcharge from 12a.m - 6 a.m

Executive Taxi Fares
RM6.00 for first 1 KM or first 2 minutes | RM0.20 for each consequent 150 metres or consequent 45 seconds
50% surcharge from 12a.m - 6a.m

14. The KLIA Express Train
(​Travel times between - KLIA Express to KL Sentral: +/- 0h28m single trip)

At the Arrival Hall, look out for the lift shafts which prominently display purple signs for KLIA Express. Take the lifts to Level 1 for the station.
The 28 minute journey takes passengers from KLIA1 and KLIA2 directly to the train hub of KL Sentral. KL Sentral is not in a central locaiton and may require additional taxi / bus / train to your destination. Direct trains (KLIA Express) leave every 15-30 mins depending on the time of day, from the airport station straight to KL Sentral, taking 28 minutes. The train's great advantages are that it avoids unpredictable traffic congestion as well as being more comfortable than a taxi or bus.
There is another train line (KLIA Transit) that takes a little longer but is generally only used by locals living in the suburbs of Salak Tinggi, Bandar Tasik Selatan, the administrative center of Putrajaya and the Multimedia Super Corridor Cyberjaya. Both trains are great value. Travelers can obtain KLIA Express tickets (55myr for a one way adult ticket) at the airport counters or at the counters in KL Sentral. If the ticket is purchased online, at the KLIA Express website, the fare is reduced to 45 myr; if it is bought by MasterCard (debit or credit) is further reduced (40 myr).
KL Sentral is the main public transport hub for KL and it's easy to change to all city transport within the terminal. The only exception is the monorail and that's a 5 min walk - not recommended in the humidity if carrying luggage - get a taxi! You can check in your luggage if you are flying out with Malaysia Airlines, Cathay Pacific and Royal Brunei Airlines, and get boarding cards at the station, which is known as KL City Air Terminal (KL CAT). For more information, kindly refer to their website KLIA Express
Upon arrival at KL Sentral, head towards the taxi counters on the ground floor. The KL Hilton and Le Meridien is right across the road but their representatives will meet you at the exit of the train station to assist you with your bags and check-in. Both hotels also help with the purchase of the KLIA Express train tickets. Guests need to book this complimentary service prior to arrival. If you are not staying at these hotels, you can either buy a taxi coupon to your hotel or take another train. A coupon taxi will cost RM 8 - 10 to Bukit Bintang or KLCC.
15. Buses
(Travel time by Bus KLIA to KL Sentral: +/- 1h15m or longer single trip)
Going by bus is a cheap and hassle-free way to get downtown, but it is markedly slower than the KLIA Express train, less environmentally friendly and above all, subject to traffic delays just like taxis.
From the Arrival Hall, go down to Level 2 and follow the signs through a linkway to the bus terminal. There are shops and a cafe at the bus terminal.
The Airport Coach (RM 10) brings you to KL Sentral. The Star Shuttle ( http://www.starwira.com/) & Jet Bus (http://www.jetbus.com.my) (RM12) travels between both KLIA1 and KLIA2 to Pudu Sentral bus station. The buses are well-maintained and they have frequent services.
There are also buses to Nilai KTM Komuter station, and express buses to Ipoh and other destinations as well.

16. What about getting to and from SUBANG airport / SZB / Sultan Abdul Aziz Shah Airport / Skypark airport?
This airport was the international airport for Malaysia by air for decades (unitl the opening of KLIA) and it is popularly known as Subang Skypark rather than its formal name os Sultan Abdul Aziz Shah Airport. Since KLIA opened only Terminal 3 of the old airport is used by regional airlines (like Firefly and Berjaya Air).
The IATA code for this airport will continue to be SZB.
16.1 What airlines use SZB?
FIREFLY AIRLINES, a subsidiary of Malaysia Airlines, serves the regional cities and resort towns in Thailand and Indonesia and Singapore and domestic routes. BERJAYA AIR serves the domestic resort islands including Redang, Pangkor and Tioman. Ther are sales offices for Air Asia, Berjaya Air and Firefly at SZB.
16.2 How do I get to the city?
This airport is situated approximately 28km from the Kuala Lumpur City Center. Taxis are the easiest way to get to the city. Head to the taxi counter, pay a 2myr cover fee, and then pay the meter cost when you arrive at your destination. The city will cost around 70myr. Depending on the traffic situation downtown, it can take 25-60mins to reach the airport.
16.3 There are public buses serving the airport.
There are taxis now stationed at the airport and one can buy fixed price coupons after one claims the luggage at the huge oval-shaped counter.
16.4 How do I get to KLIA1 or KLIA2?
KUL airport is 60km away from SZB. The only way to travel between these airports is by taxis as there are currently no other public transportation. If one is connecting between these two airports, please allow at least 40 minutes of taxi journey. It is around RM70 from Subang Airport to KUL.
16.5 Are there any shops and restaurants at SZB?
Yes there are lots of shops, restaurants and cafes , banks, ATMs
16.6 Are there any hotels nearby SZB?
Yes, several hotels including Saujana Resort, Holiday Inn Glenmarie and The Verve Hotel. Farther afield, there's a Sheraton Subang and even the Sunway Pyramid Hotels. These are by no means walking distance from the airport, but a taxi ride away.

Remember to travel safe and if in doubt email at secretariat@ispp2017.org