Dear Colleagues and friends,
On behalf of the Scientific Programme Committee, I cordially welcome you to the 11th International Symposium on Pediatric Pain (ISPP) which will be held from 6 to 9 July 2017 in Kuala Lumpur, Malaysia. As the premier international congress on pediatric pain, ISPP has become a global meeting place, where scientists, health care professionals, and policy makers from all parts of the world and from a diverse range of disciplines come together, in order to stimulate research and treatment of childhood pain. The next ISPP in July 2017 will be special as it will be the first time that the ISPP will be hosted in Asia. We would like to warmly welcome many participants from Asia and the Australia-Pacific region, as well as delegates from the other continents, in order to make it a real global meeting assembling people from all the continents to share their knowledge and experiences.
We are currently developing a scientific programme that truly reflects the "state of the art" in science and clinical practice of childhood pain. World-renowned experts from different continents will offer up-to-date plenary lectures on a broad range of topics that are of particular interest to the pediatric community, including pain neuroscience, pain genetics, acute pain management in low resource settings, palliative care, family-centered care and multidisciplinary treatment of chronic pediatric pain. ISPP2017 will give you the opportunity to interact with the scientific community, present your data, and increase your network.
We look forward welcoming you to the 11th International Symposium on Pediatric Pain in Kuala Lumpur in July 2017. We wish you all a stimulating and rewarding congress.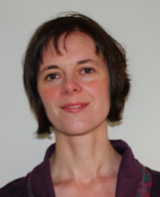 Prof. Liesbet Goubert
Chair of the Scientific Programme Committee